Moving home, know someone that is or just love your house so much that you want it framed on your wall? We love drawing special places, homes and businesses in our signature style and our fine art prints can make the perfect wedding, moving or birthday gift. 
Outline / Relief Print Style Commissions
We can illustrate any home, business, special place, venue, boat, car...whatever you like!
Below are some examples of our previous outline / relief print style commissions.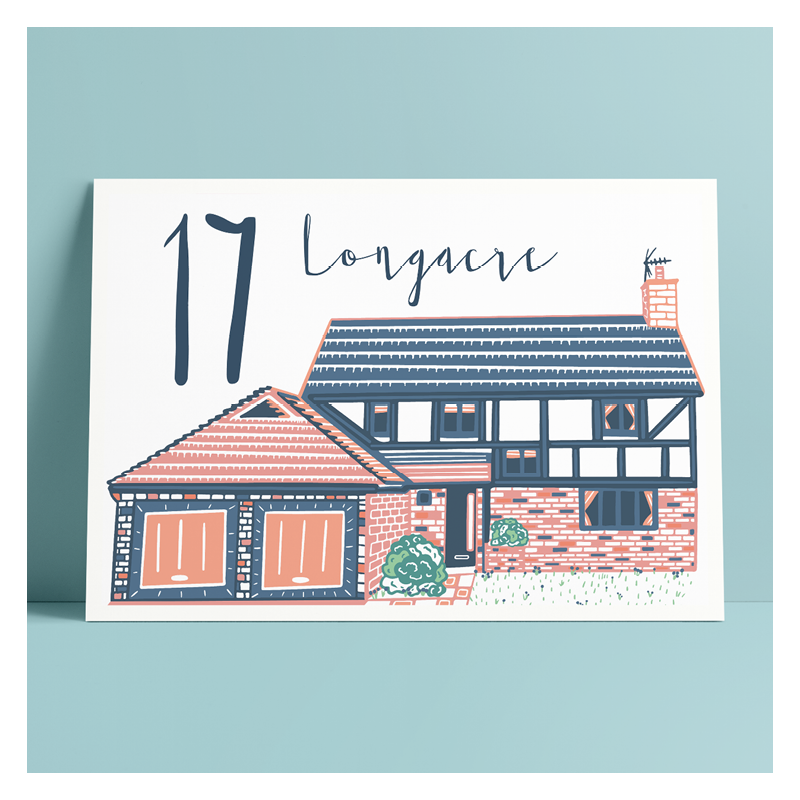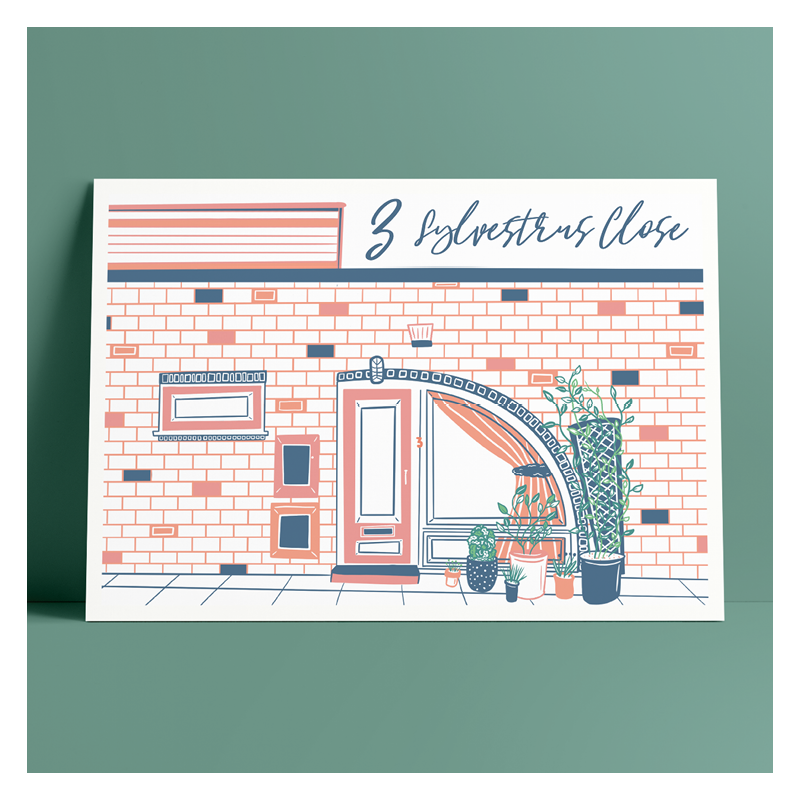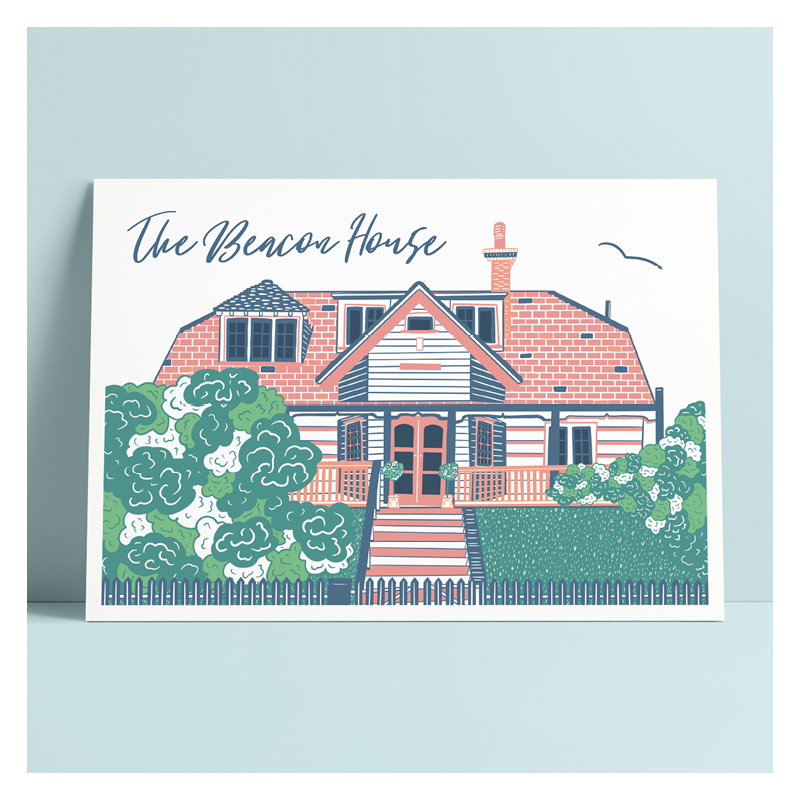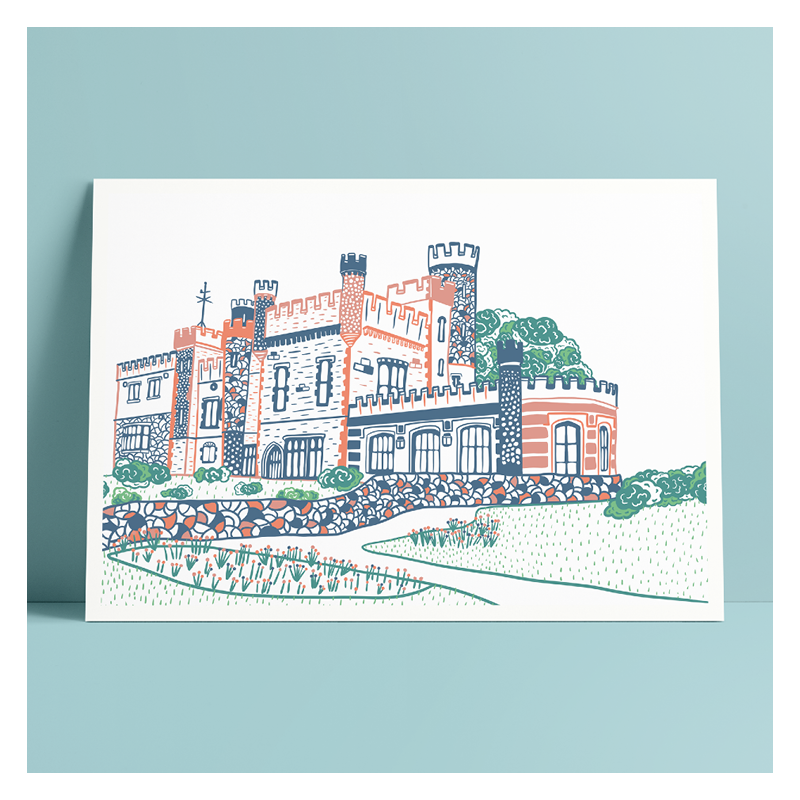 £50 - Digital File (so you can print it at home yourself)
£62 - A5 Giclée Print on Gallery Quality Paper (plus delivery)
£65 - A4 Giclée Print on Gallery Quality Paper (plus delivery)
Full Page Colour Commissions
Want to see your special place in a similar style to our full colour landscape designs? 
See below for some examples of previous commissions: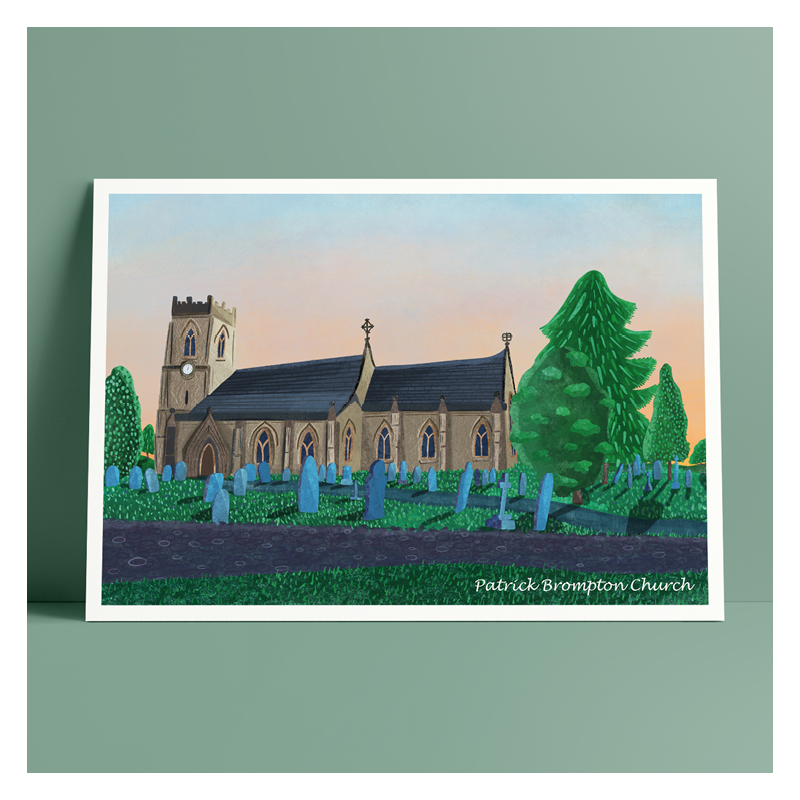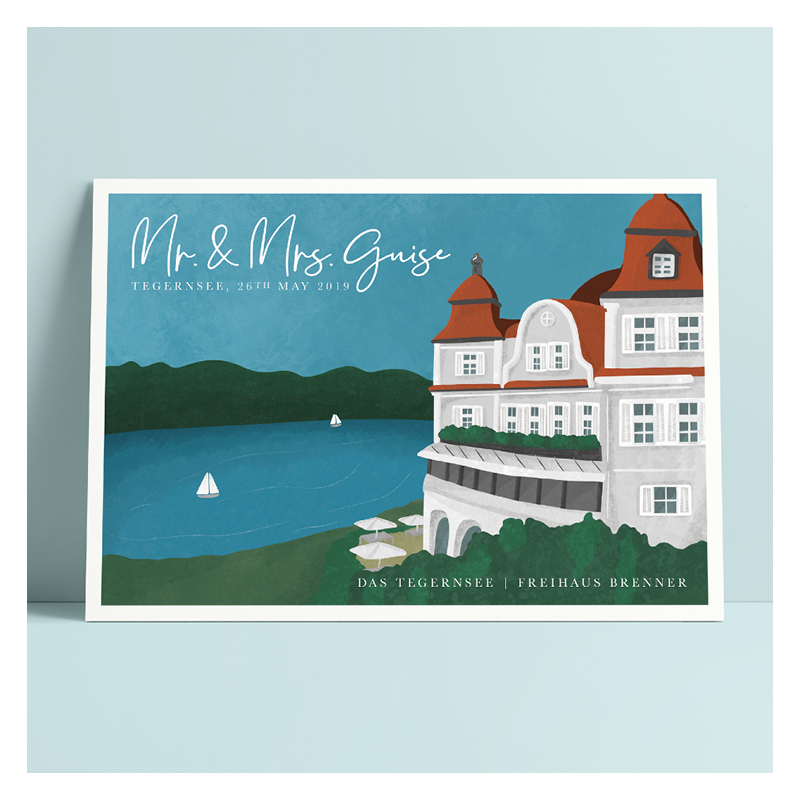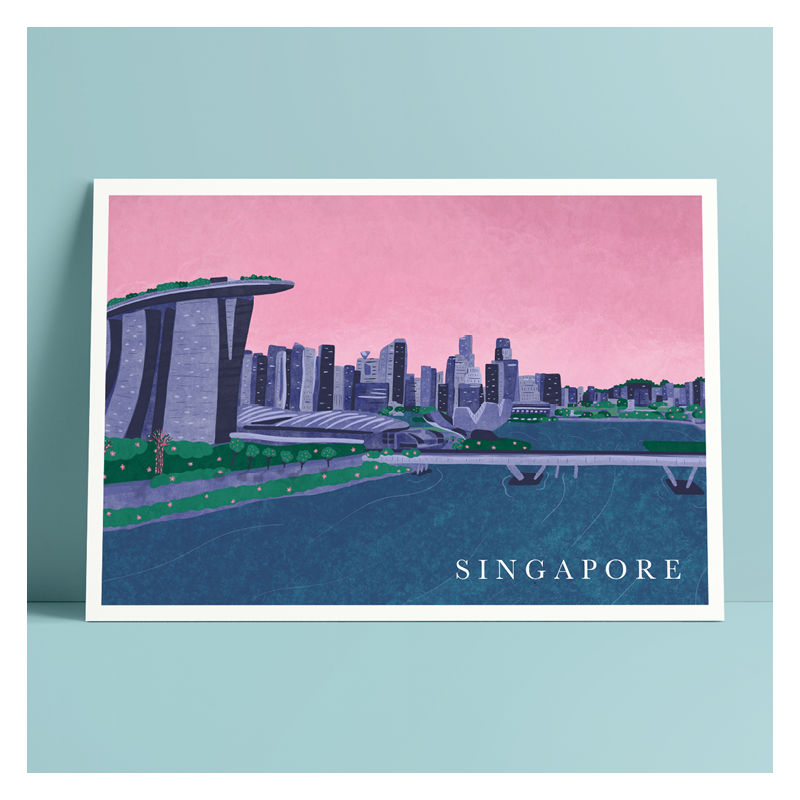 £70 - Digital File (so you can print at home yourself)
£82 - A5 Giclée Print on Gallery Quality Paper (plus delivery)
£85 - A4 Giclée Print on Gallery Quality Paper (plus delivery)
1. Please complete our commission order form by clicking the button below:
2. Email a high resolution photo of the home/place you would like illustrated. (If the file size is too big you can share it with us via a file sharing site like Dropbox or WeTransfer) to 
inkyacorndesigns@gmail.com
 .
3. We will follow up to your form response and send you through an invoice with our bank details on so that you can transfer the full amount through to us via bank transfer before we begin work on the commission. 
4. Once we've received payment, we'll get to work! We will send you through a proof of your commission within 7 days. If you need it faster than 7 days, please let us know before you order so we can advise if this is possible or not. 
5. If you are happy with the proof, we'll either a) send you your digital file or b) send your commission off to our lovely printers for printing; depending on which option you ordered. 
6. If you want any changes (e.g. font change, change of colour), this is no problem. We allow up to 3 revisions in the price (subsequent revisions are £10 each). We'll send the new proof to you for review as soon as we are done making the amendments.
7. Either a) your digital file will be emailed to you within 24 hours of approving the proof or b) your print will be with you within 7 days of approving the proof; depending on which option you ordered. 

We will plant a tree for each giclée print commission sold to help reduce our environmental impact. 
You can find more details on our tree planing promise and the materials and packaging used for each product in our 
Sustainability
 section. 
FORMAT & DELIVERY
Printed goods:
Giclée fine art prints will be printed on A4 sized fine art paper and are of archival quality of at least 80 years so will not fade with time like regular prints might. The prints will be packaged and sent out by our printing partners. The prints will be packaged flat in a hard back envelope. Please note the photo frame is not included and is just for display purposes only. 
Digital goods:
You will be sent your commission in A4 PDF format in CMYK colour space and in A4 JPEG format in RGB. You will be sent two copies of each format, one with a 3mm bleed and crop marks and one without so that you have everything that you need for printing as some printers require different file types. If you need it in a different format or size, please let us know before ordering so that we can advise if this is possible or not and whether there is an additional charge. 
REVISIONS
Included in the price is up to 3 revisions. To clarify, a revision is where upon receiving a design proof from the Inky Acorn Designs, you, the customer, request an alteration. 
If revisions are required, you are advised to collate them and send them to Inky Acorn Designs together in one email where possible as each request received from you to make amendments to the design will count as one revision. (e.g. If you request that we amend the font colour and then later send a request for additional wording to be added to the design, this will count as two revisions. However, if you request both these changes at the same time, in the same email; it will only be classified as one revision. The reasoning for this is that each minor change can significantly impact different elements of the design, so if we have all the information of changes required at the same time, it will take much less time to resolve revisions than if multiple separate amendment requests are received at differing times.)
If in the unlikely event that the you are unhappy with the final design and the 3 revisions have been utilised, you have the option to request additional revisions for an additional charge of £10 per revision or to terminate the agreement. As the illustration will be bespoke to your requirements, we are unable to offer refunds on final products unless the product is faulty (e.g. if it gets mishandled during postage) as they are custom made to order. 
PROOFING
All designs will be sent by JPEG to you to approve before they are sent off to print (if printing is applicable. Once you have approved the files, we unfortunately cannot take any responsibility for any spelling errors that you did not notice on the proof so we do ask that you thoroughly check each proof carefully before you let us know that it is approved. If you do spot an error after the designs have been sent to print, we will have to receive payment for re-printing before we can send corrected versions to print. 
RIGHTS AND REPRODUCTION
All images and designs created by Sophie Hodges are copyright to Sophie Hodges for Inky Acorn Designs. 
Designs and images created by Sophie Hodges for Inky Acorn Designs may not be edited, copied, sold or reproduced without her permission for commercial gain. E.g. you may not commission Inky Acorn Designs to produce an illustration of a place or business, print it onto tea towels and then sell them for a profit. If you wish to licence Inky Acorn Designs to create an illustration for re-sale, please get in touch via our contact form or email
inkyacorndesigns@gmail.com
- we would love to hear from you!
Inky Acorn Designs reserves the right to re-use imagery and/or designs in future projects. 
SOCIAL MEDIA
Unless specified, you permit Inky Acorn Designs to use photographs of the finished designs for portfolio use, on social media (Instagram @inkyacorndesigns) and on inkyacorndesigns.com. You will not be tagged in social posts unless you specifically request Inky Acorn Designs to do so. 
Looking for a different kind of commission?
We'd love to hear from you! 
We frequently work on commissions ranging from decorative illustrations all the way to more commercial graphic design projects and everything in between.